release time:2020-08-05
On August 1, 2020, Qingdao, a coastal city in midsummer, is full of romantic comfort and refreshing taste of beer. The first summit of Qingdao haijingling seaweed group (hereinafter referred to as haijingling) was held in Qingdao Star River Hotel.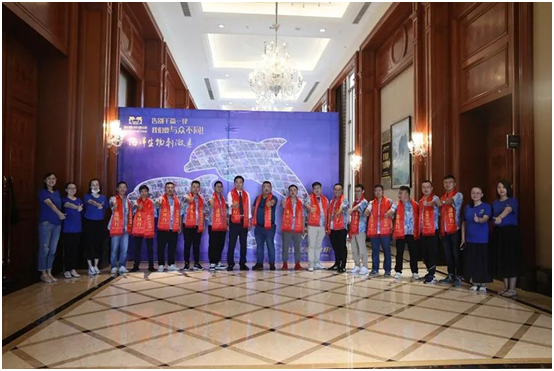 Li Guomin, President of Qingdao haijingling group, Xiong Sijian, Secretary General of China biostimulant alliance, Liu Jun, deputy leader of Qingdao agricultural administrative law enforcement branch, media of agricultural materials and market, and haijingling core distributors from various provinces and regions in China attended and witnessed the meeting.
August 1 is the 93rd China Army day. This grand gathering is held on this holy day, which shows the unique and pure heart of the Haijingling spirit. In this important node, we will launch our brand-new super fertilizer strategic product, ZaoDeLi (dual algae derived biostimulants).
With the integration of water and fertilizer, the in-depth promotion of functional water-soluble fertilizer and soil improvement, and the industry's expectation and call for revolutionary products, the super burning of ZaoDeLi is at the right time. It is a qualitative leap forward for haijingling in the industry, and its influence and significance are self-evident.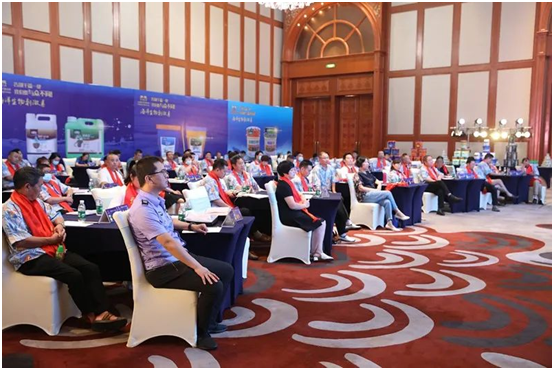 Undoubtedly, it opens a new leaf of organic water soluble fertilizer with dual algae source biostimulants, which is destined to a big influence in a new era of water-soluble fertilizer industry, which will certainly lead the trend of water-soluble fertilizer in the future.
This product is full of the ambition and ingenuity of the HAIJINGLING spirit, and also shows them the strength and courage of this speciality fertilizer enterprise established in 2006, focusing on alginate products and chitosan products.
As Li Guomin, President of Qingdao haijingling group, said, haijingling's vision is to become an international excellent agricultural and marine products enterprise. After years of Intensive Precipitation and deep cultivation, its strategy has become more and more clear, including alginate (rooting agent, flushing fertilizer, organic fertilizer), chitin (rooting agent, foliar fertilizer, organic fertilizer), fish protein (foliar fertilizer, organic fertilizer), raw materials (seaweed) Acid, chitin) 4 categories continue to be refined and strong.
As an enterprise specializing in seaweed fertilizer, chitin, fish protein and other special fertilizers, haijingling has strong technical strength and promotion advantages in the production and promotion of seaweed organic water-soluble fertilizer. As a representative of seaweed biostimulant, haijingling has already stood out in the biological stimulant industry after intensive promotion.
According to Wang Pengjie, marketing director of haijingling group, ZaoDeLi is advanced in both production technology and performance and efficacy. The raw material is from deep-sea blister algae in Canada. The process is microbial, plant and animal source enzymatic hydrolysis process system development. The use of algae oligosaccharide enzyme degradation process equipment to retain the active ingredients and nutrients.
Therefore, the technical indicators of ZaoDeLi are alginate ≥ 40%, organic matter ≥ 30%, N + K2O ≥ 13.5%, B: 0.5% - 1%. The dosage form is dark green microparticles. The product has distinctive characteristics of dark green, non staining fruit, high content, new dosage form, full water solubility and strong mixing. International quality, in Europe, South America, North America market has been recognized, the whole use can increase production by 10% - 25%.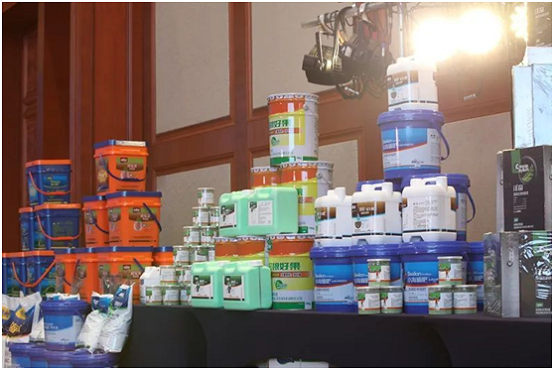 ZaoDeLi is suitable for a variety of fruit and vegetable crops. It has been intensively tested and demonstrated in Dongzao of Dali in Shaanxi Province, green orange in Hainan Province, and grapes in Binchuan of Yunnan Province, and achieved excellent quality and yield increasing effects.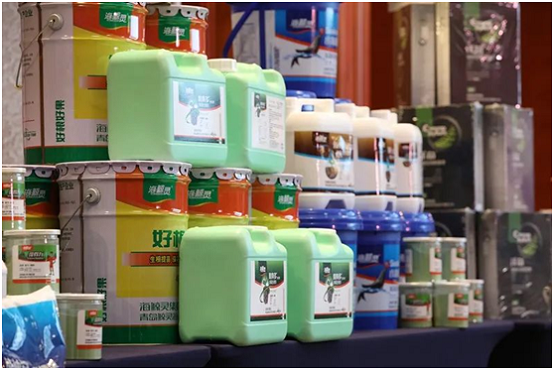 Sam, head of the International Department of haijingling group, said that haijingling group has always been committed to the global market layout. In recent years, its international business is growing fast, and its products are exported to more than 20 countries at home and abroad. Its international reputation is growing and its team is becoming stronger and stronger. ZaoDeLi will become the main export item of our international business in the next three years. We are confident that it will be extended to countries that need it more and more, so that more foreign farmers can enjoy it and obtain high yield.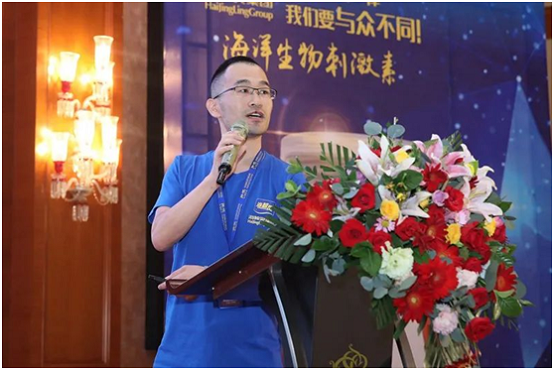 As soon as ZaoDeLi was listed on the market, it had a strong circle powder effect, which led to an upsurge of orders from dealers attending the meeting. The single order amount was nearly 10 million, and the attribute of explosive products in the industry was incisively and vividly displayed.
In the long journey of 14 years of development, haijingling naturally has the support of many excellent partners. They are the softest antenna and artery of haijingling channel. It is because of their concerted efforts that they have created the sales miracle and brilliance of haijingling. Some of them have been with us for eight or ten years, and some have just been hand in hand for three, two or one years. They have shared weal and woe with the sea whale spirit and achieved mutual success.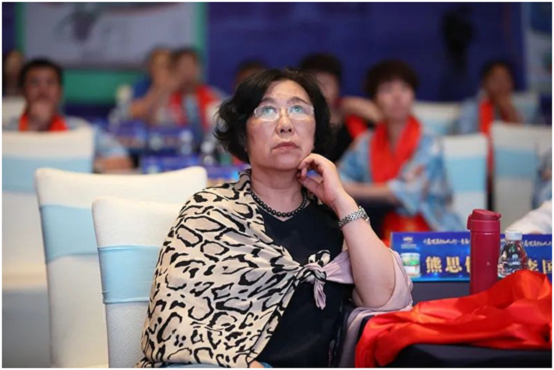 Wang Lin, general manager of Shandong Dadi Honglin, said, "I have a very deep feeling for haijingling. Its series of seaweed fertilizer products make the company more competitive in Weifang market, and bring real benefits to farmers. Thank you for haijingling team. ZaoDeLi, I have been the first to carry out the experimental demonstration last year, docking the next promotion and sales have a systematic planning and scheme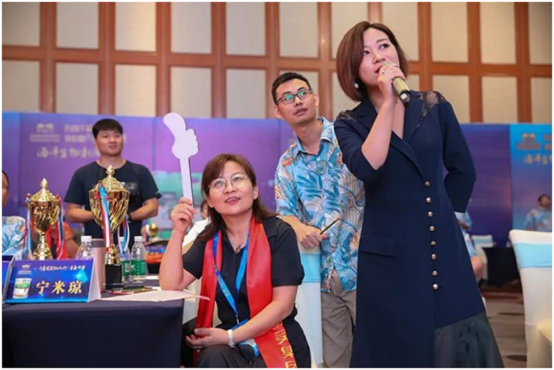 Ning miqiong, general manager of Sichuan Jiaxing agrochemical Co., Ltd., said that his relationship with haijingling began with products. From the initial conventional seaweed fertilizer products to the later "jinhumei" and "Youlemei" series seaweed fertilizers, they have excellent performance and outstanding differentiation, and are widely praised by Sichuan farmers. Especially in the context of Sichuan drought this year, haijingling's seaweed fertilizer is still the grape of Xichang and that of Pujiang The harvest of kiwi fruit has made great contributions; therefore, we are full of confidence in the promotion of new algae Deli.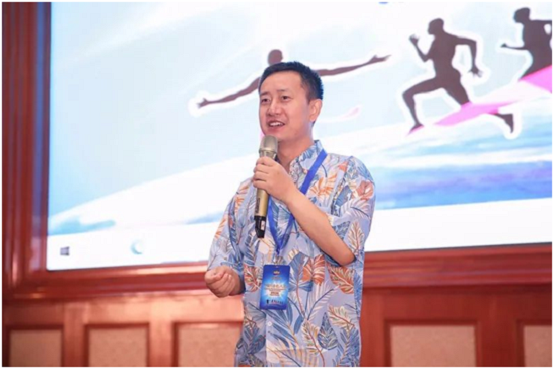 Zhang Xulin, general manager of Sichuan Meishan and Zhenghui agriculture, also said, "I have been cooperating with haijingling for nearly four years, but I'm still a new recruit. But I'm very good at promoting the series of seaweed fertilizer products in Meishan citrus district. Therefore, I have high expectations for the promotion of algae Deli, an organic water-soluble fertilizer with full selling points."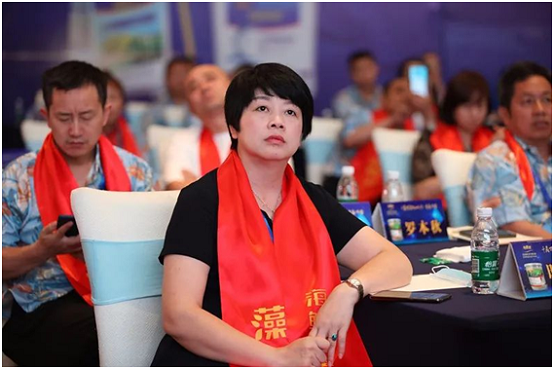 Shi Mengying, general manager of Guangxi Huacheng plant protection science and Technology Service Co., Ltd., said, "haibaoling was linked with haijingling in 2008, and has been hand in hand for 12 years. Haibao fertilizer has been widely welcomed and praised by banana farmers in Nanning banana area, with annual sales of 1000 tons. Therefore, we have enough confidence in ZaoDeLi to create ten million pieces in banana area again. "
It starts with products and ends with feelings. Miao Xianjun in Changli, Hebei Province, and CAI suwu, general manager of agricultural materials of Shanxi Nongyou, also made sincere sharing. Their simple words were filled with profound friendship for haijingling. Therefore, in this meeting, Shanghai jingling also held a grand award ceremony for these excellent partners, and set up two awards, namely, the excellent agent award and the excellent dealer award, so as to let the feelings fall and crown the glory. It also marks the end of the summit.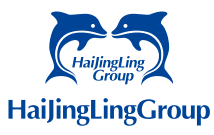 Qingdao Haijingling Seaweed Biotechnology Group Co., Ltd.
Tel: 0086-15864230323; E-mail: sam@jlfert. com; www.jlfert.com