release time:2020-07-23
Shanxi Huaxin Fertilizer Corporation, affiliated to Shanxi Huaxin Group, is an environmental protection enterprise. With a total investment of RMB 2 billion, this new, large-scale and modernization corporation went into production in 2012, listed as key project in Shanxi Province. After three years of construction, the products were on the market in July 2015.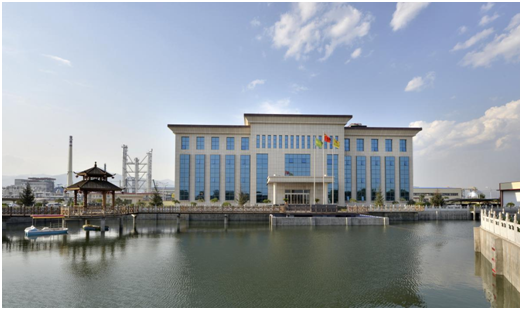 Based on coke oven gas —— the byproduct of Shanxi Huaxin Group, it can produce 200 thousand tons of ammonia, 300 thousand tons of nitric acid, 400 thousand tons of ammonium nitrate, 220 thousand tons of calcium nitrate granular, 100 thousand tons of magnesium nitrate granular and 600 thousand tons of NPK compound fertilizer per year, which made Shanxi Huaxin become the biggest resources supplier in Jiaocheng, a calcium capital of the world.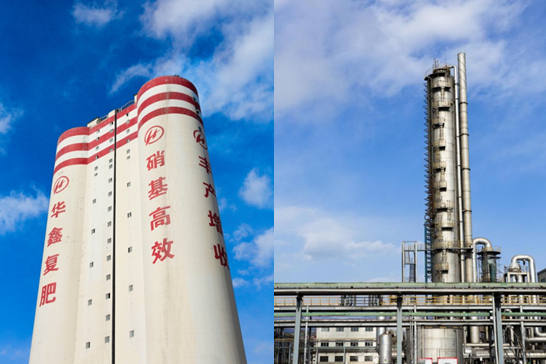 The headquarters Shanxi Huaxin Coke&Coal Industrial Co.,Ltd. (Shanxi Huaxin Group) is located in Jiaocheng, Shanxi province. It was founded in 1998 with total assets of RMB10 billion, collected by coal mining, coal washing, coke chemical, fertilizer, real estate, tourism, liquor and other related industries.Huaxin is listed as the key enterprises in Shanxi province, top 50 enterprises in coal coke industry of China. Shanxi Huaxin Group can produce 3,000 thousand tons of cleaned coal, 2,000 thousand tons of coke, providing coke oven gas for Shanxi Huaxin Fertilizer Corporation, strengthening recycling.

Now we have more than 3000 staff. Upholding the spirit of social services, Huaxin made donations of RMB 20 million to local public service.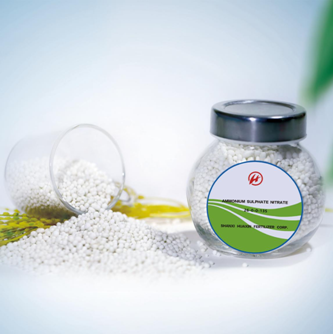 Ammonium Sulphate Nitrate
28-0-0-8S, 26-0-0-13S
Total Nitrogen ≥28.0% Nitrate nitrogen ≥13.0% Ca+S+Mg≥8.0%

Domestically, we are the pioneer who use coke oven gas as resource. The content of nitrogen is much higher.

Granulated by 120m high tower, it has a smoother surface and higher strength, thus much easier for mechanical seeding which is widely applied in large-area farmland.

With nitrate nitrogen and ammonium nitrogen, it has a high availability.

Compared to ANS26 or Calcium Nitrate Granular, the higher nutrient and the micro-element helps plants grow better.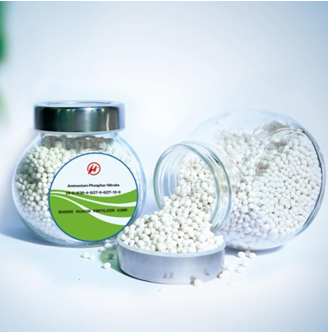 Ammonium Phosphor Nitrate
29-5-0, 30-4-0, 27-5-0, 27-13-0
With self-produced nitrogen source and water-soluble phosphorus, this high tower granulated NP compound fertilizer is completely soluble in water and absorbed quickly.

Without chloridion and biuret, it is safer and more effective

It can promote the absorption of nutrients and improve the micro-environment of crop root.

It is easy to use for both hand or mechanical seeding, and also suitable to use as raw material for other kinds of compound fertilizers.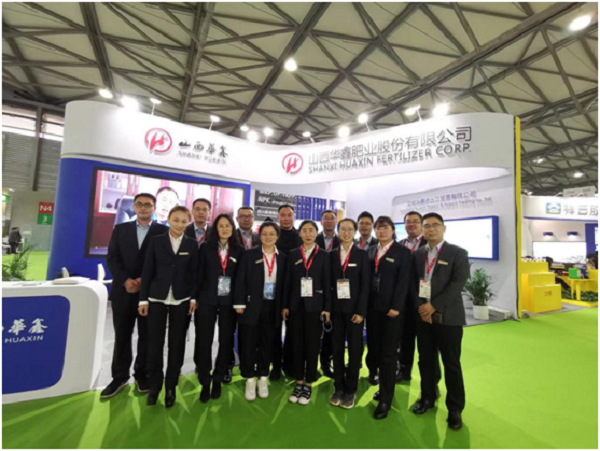 Welcome to visit FSHOW 2021, Booth NO.: N5G00