release time:2021-11-25
Organic Fertilizer Market is valued at USD 6734.5 Million in 8443.8 Million in 2020 and is expected to reach USD 15740.9 Million in 2027 with CAGR of 7.92% over the forecast period.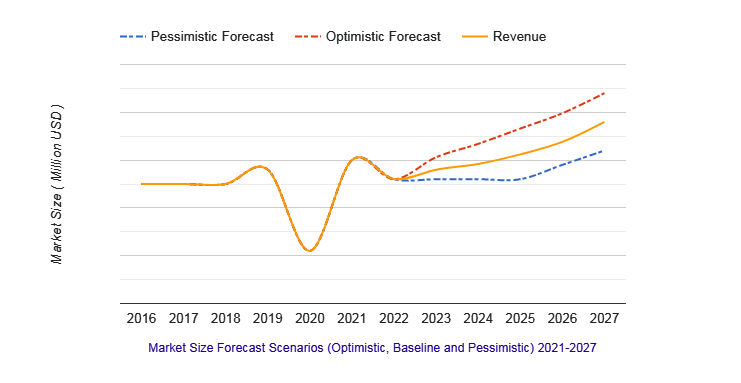 An organic fertilizer is a plant fertilizer that is consequent from organic sources. Organic fertilizers vary from organic compost to manure, however they have to be derived from all-organic sources. The use of these nonconventional fertilizers may result in an increased relative economic benefit with respect to the use of conventional fertilizers, in terms of saving fertilizer cost, enhancing nutrient efficiency, or increasing crop yield. Organic farming has potential to provide advantages in terms of environmental protection, conservation of non-renewable resources, improved food quality, reduction in output of extra product and reorientation of agriculture towards the change in market demand. In addition to releasing nutrients, as organic fertilizers break down, they improve the structure of the soil and increase its ability to hold water and nutrients. Organic residues have the advantage over standard NPK fertilizers of adding other nutrients such as Ca, Mg, and micronutrients. They also assist in maintaining soil organic matter. The growth will be driven by increased production of biofuels, food and nutrition security, environmental concerns and organic production.
Asia-Pacific is Expected to Witness the Fastest Growth in the Global Organic Fertilizer Market
Asia-pacific is expected to witness the fastest growth in the global organic fertilizers owing to the fact, that the fertilizers for fruits, vegetables, and tea are accounting for about 40% of total fertilizer use in China at the present time, the efforts of China's government will lead to a total replacement of chemical fertilizers by 20% until 2020. After the demonstration period in 2020, China wants to expand the replacement of chemical fertilizers to the whole country. This would leave to a massive decreasing usage of chemical fertilizers in China. After all, China used 60.32 million tonnes of fertilizers in 2015. China is producing an annual amount of 16 million tonnes of organic fertilizer, only 5 % are effective nutrient. In addition, increasing disposable income and growing awareness regarding the benefits of organic food are also supplementing the market growth in this region.
Source: brandessenceresearch.com