release time:2021-03-17
CAC Online, Virtual Expo of CAC was successfully held during 1-10 March 2021. 1,431companies actively participated in the online exhibition, exhibiting 12,479 products at the five sectors of Pesticide, Fertilizer, Equipment, Seed, Agri-Aviation & Irrigation . During the 10 days, 14,435 industry professionals visited the platform, achieving a total of 234,000 page views, 6,777 online appointments, 5,672 online chats, 3,492 product inquiries and 15,652 likes on company and product pages. There are 30 activities held in the same period with 9,400 views.
CAC Online will remain the product exhibiting, product inquiry and online appointment open till CAC2021, which will be held on 22-24 June 2021 at Shanghai New International Expo Centre. During 21-25 June, 2021, CAC Online and Online Chats will be open again, facilitating online and offline global business communication.
Find the data you care about
Statistics up to 11 March
Global Visitors Source and Page Views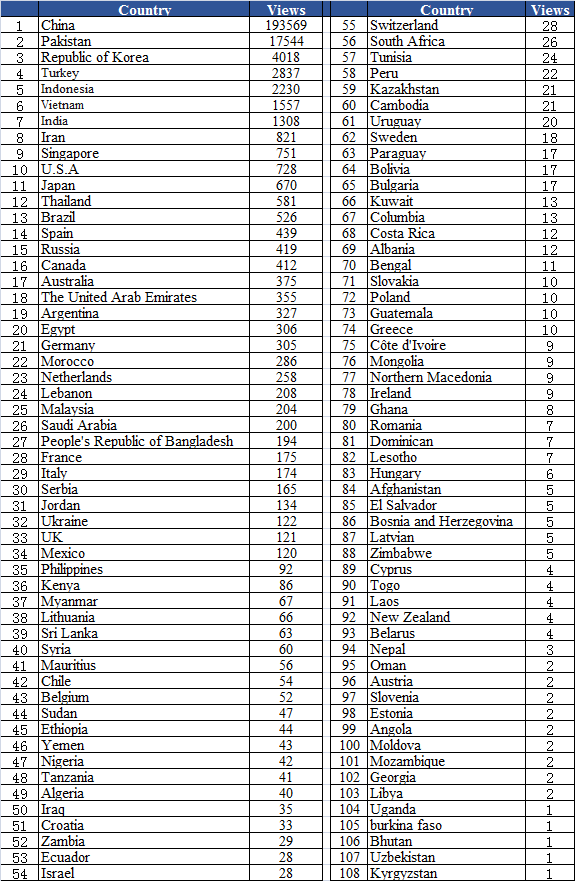 Page View Ratio of 5 Concurrent Exhibitions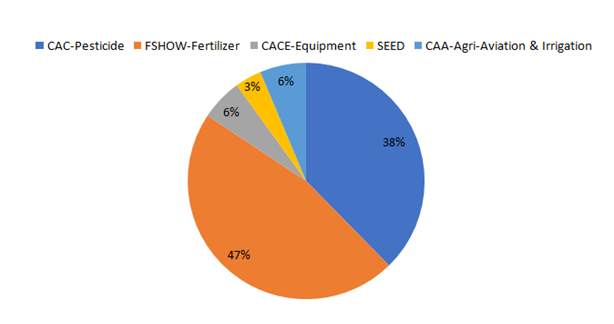 Top 10 Viewed Exhibitors
Top 10 Viewed Product Categories

Top 10 Viewed Product Categories

Top 10 Viewed Products

Online Activities
During the 10 days, 30 online activities were held. Experts invited from Hanson AgroSciences, Corning Advanced-Flow Reactor and Shanghai Hybrid-Chem made live meetings on Crop Industry and Crop Protection Business in Canada, and the Application of Continuous flow technology in Pesticide Technical Research and Production. Prof. Liu Changling, Director of R&D Division of Shenyang Sinochem Agrochemicals R&D Co., Ltd. and Mr. Derek Oliphant, Partner of AgbioInvestor were specially invited to make online reports on How to step from Genetic Pesticides in China to Created Products in China, and Crop Protection Market Development and Recovery from COVID-19 Pandemic. Experts from Exxon Mobil and French Staphyt Regulatory were invited to introduce New High-Performance Polyethylene Solution for Fertilizer Packaging and Fertilizer/Biostimulant Regulations in the Europe Union. Besides, online reports, made by over 20 experts from Brazilian, Argentine, Thai, Kenyan and Chinese regulatory authorities, pesticide and fertilizer associations, institutions consultancies and companies of , were shared covering hot topics of market analysis, regulatory issues, new product development, new technology application etc.. The reports received a total view of 9,400, and achieved high recognition, providing a new international information exchange platform.