release time:2020-06-09
Applied tons of fertilizers for a harvest? WRONG! The utilization rate is much more important!
Qingdao Re-green Biological Technology Co., Ltd. doesn't follow others, we don't try to increase the content of our fertilizer, but focus on finding our own way to serve farmers all over the world.
After studying, we found out P plays many important roles in plant growth, including supply energy to multiple vital activity, improve fruits and grains quality, and increase the resistance against adverse environment, etc., but it is quite difficult to be absorbed. Crops always seem like lack of P, no matter how many P fertilizer has been applied, the symptom including short height and weak growth,dull leaves, less flowers and fruits, etc.
Why is that happen? And how to solve this problem?
The P fertilizers people are talking the most are Phosphate, including Monoammonium Phosphate (MAP), Diammonium Phosphate(DAP), and Potassium Phosphate (MKP), etc. Phosphate is easy to combine with the metal ions to form insoluble matter, for example, mix DAP with Calcium fertilizer in water, there will be white precipitate or flocculation, that's because PO43- from DAP combine with Ca2+ form Calcium Phosphate (Ca3(PO4)2), which is insoluble in water. That is the reason that normal P fertilizer can not mix with calcium fertilizer.
To solve this problem, we developed a series Phosphite fertilizer, including Potassium Phosphite, Calcium Zinc Phosphite, 8 Nutrients Phosphite etc.
The P inside these fertilizers is Phosphite, from Phosphate(PO43-) to Phosphite (PO33-), a small change brings huge difference, differs from Phosphate, our Phosphite fertilizer is good at the compatibility, anti-fungus, anti-virus and antioxidant,etc.
Our Phosphite is recommend to mix other fertilizers especially Calcium Fertilizer to reduce farmers' work, save labors.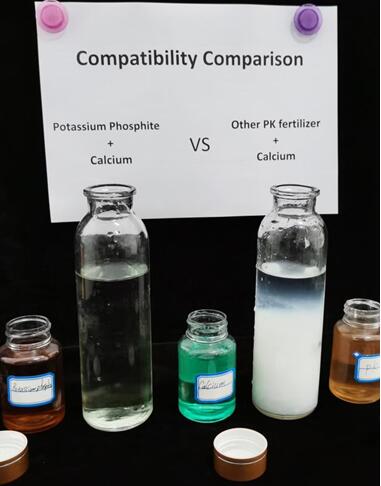 Above photo shows the compatibility with Calcium Fertilizer comparison between Potassium Phosphite against Phosphate fertilizer.
In most situations, soil is not lack of nutrients, but all of them are fixed by each other due to the chemical reaction, Phosphite can dissolve the precipitate orflocculation caused by fertilizer mixing, release the fixed nutrients for absorption, increase the utilization rate of Phosphite and other nutrients.

Pour NPK and Calcium fertilizer into water cause precipitate and then pour our Ca Zn Phopshite, as you can see, the solution is clear again.
Our Phosphite fertilizer can stimulate crops to produce oxidase to kill various fungus and virus, which makes it good at anti-fungus and anti-virus, these are verified by a lot tests and filed applications.

Potassium Phosphite in 1000 dilution applied twice and cure cankers on citrus in 1 month.
P.S. with proper pesticides there will be better effect.
Our Phosphite has very strong reducibility(antioxidant.), makes our fertilizers are stable, no precipitate appears even expose to air for a long time. After application,it can reduce the free radical, increase crops' vigour and resistance against adverse environment, promote plants recovering from drought, water logging, fertilizer and pesticides damage, etc.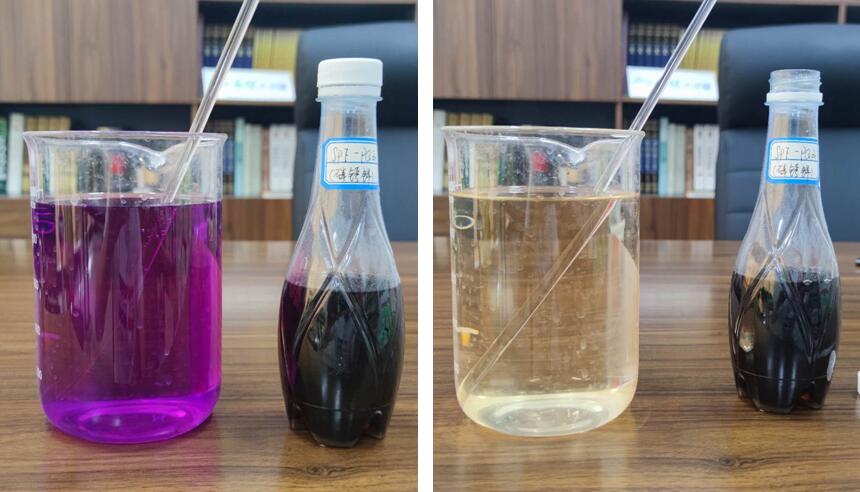 Calcium Zinc Phosphite turns the PotassiumPermanganatesolution from dark purple to almost clear (reduce the Mn from high valence to low valence)
There are also many merits by applying our Phosphite fertilizers, here are some photos FYI:
1)Break soil compaction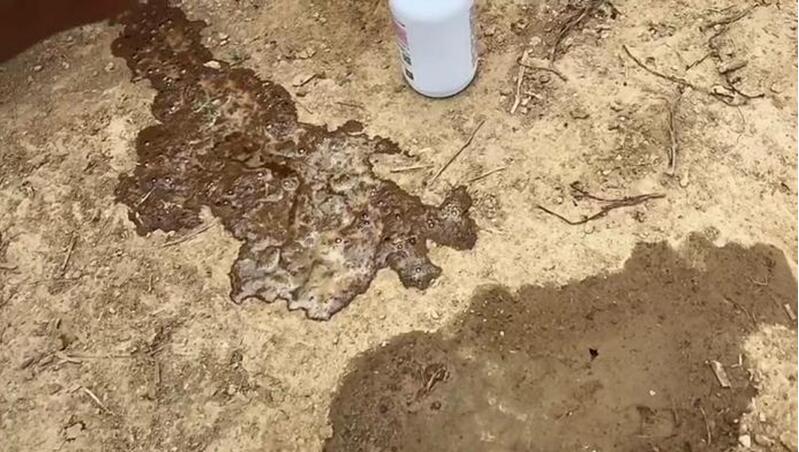 Pour Liquid 8 Nutrients Phosphite(above) and water(below) onto ground, water just penetrate into soil,
while 8 Nutrients Phosphite dissolve the fixed nutrients and release CO2(bubbles), not only can break soil compaction but also increase the soil breathability.
2)Promote root growth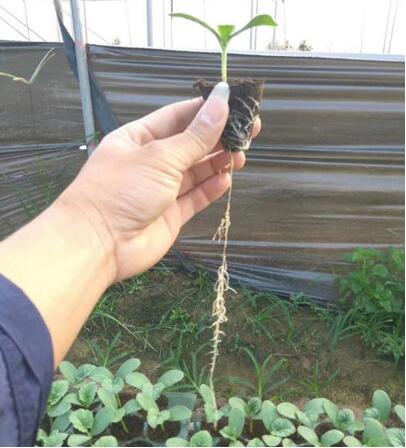 Apply Calcium Zinc Phosphite in seedling stage.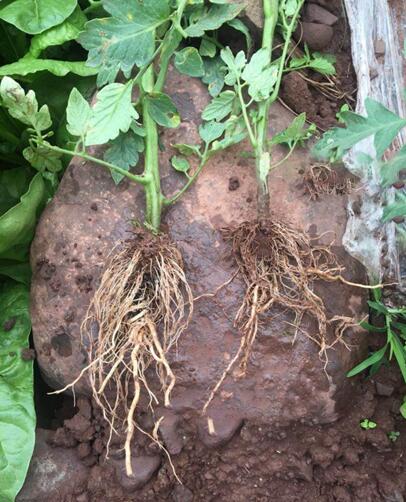 Stem, roots comparison between Calcium Zinc Phosphite(left) against other products(right)in vegetative growth stage.
3)Restrains vegetative growth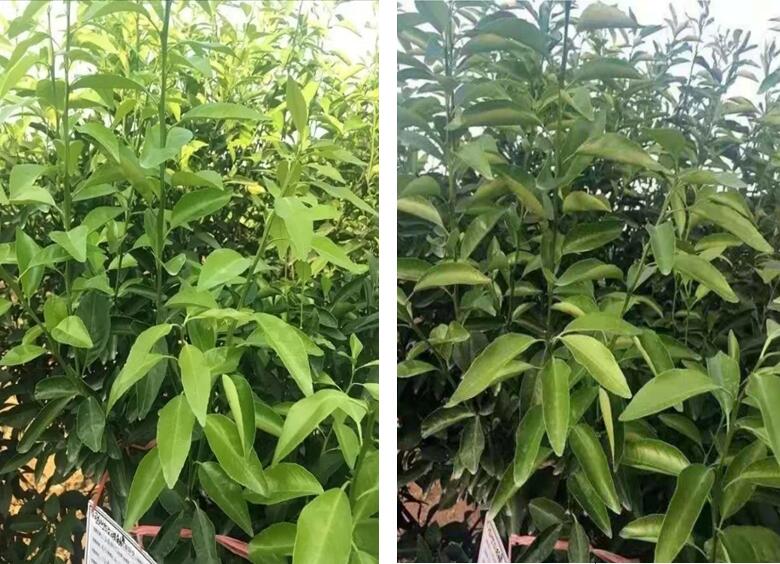 Potassium Phosphite promote new shoots to be mature rapidly.
4)Promote new shoots

Apply Calcium Zinc Phosphite to promote new shoots on citrus.
5)Cure yellowing/etilations caused by lack of nutrients.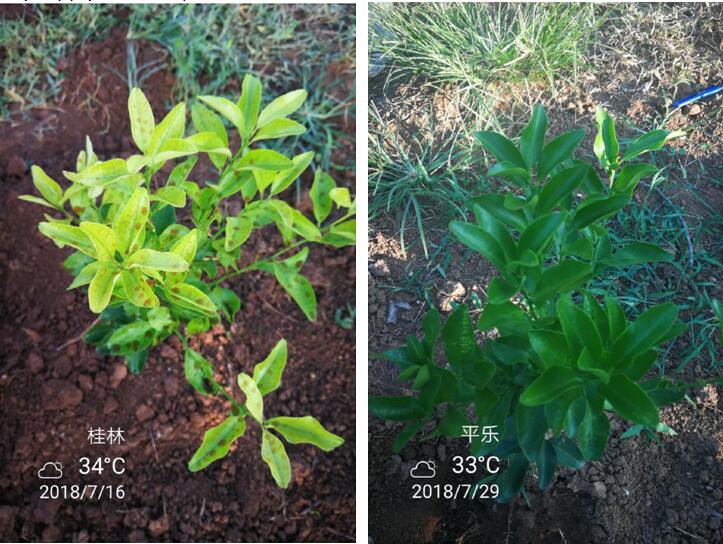 Apply Calcium Zinc Phosphite by foliar spray and Liquid 8 Nutrients Phosphite by root drench, cure the etiolation/yellowing in 2 weeks.
6)Promote fruit swelling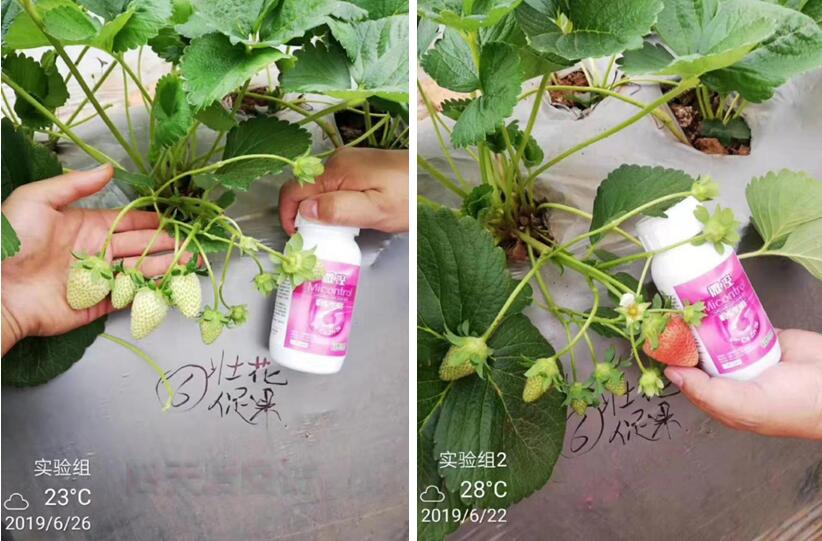 Calcium Zinc Phosphiteapplied once and fruit grow quickly in 5 days
7)Increase the resistance against adverse environment, promote plants recovering from including drought, water logging, fertilizer and pesticides damage, etc.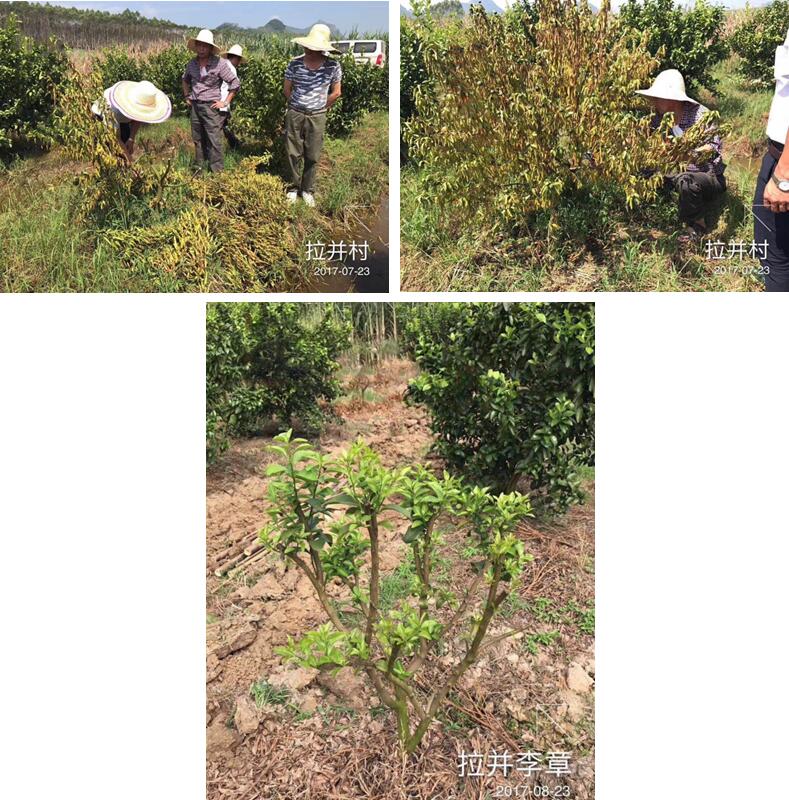 Spray Calcium Zinc Phosphite and root drench 8 Nutrients Phosphite, citrus tree recover from diseases in one month.
Welcome to visit our booth N5H32 at FSHOW2021 during Mar.03-05,2021 in Shanghai.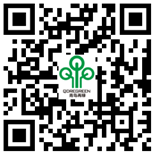 Qingdao Re-green Biological Technology Co., Ltd.
Mobile:+86 18506429741 Skype: cdma9741 E-mail:info@qdregreen.com