release time:2020-06-15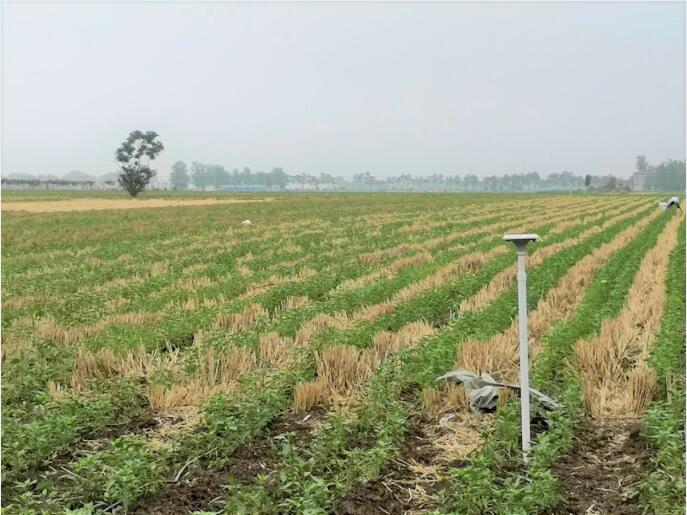 Sensors monitor soil, water, and fertilizers in pepper plants
of Linying county in Central China's Henan province. [Photo by Liu Yukun /China Daily]
Linying county in Central China's Henan province is on a fast track to transform into a farming innovation hub backed by cutting-edge technologies such as 5G, artificial intelligence, and big data.
The county has installed rows of wireless sensors among local pepper plants. The sensors collect data on water, fertilizer, and soil conditions every 30 minutes and upload it to a data processing center managed by staff from Henan Yimin Co Ltd.
After data processing, the center sends out instructions to farming equipment for automatic irrigating and fertilizing.
Linying has also introduced 5G technology for better signal transmission to nearly 7,000 mu (466.7 hectares) pepper plants.
Wang Nuofei, CEO of Henan Yimin, said such digital adaptation in irrigating and fertilizing can making farming more precise and efficient, compared with the past when farmers conducted the activities based on their experience.
According to Wang, tech adaptation in farming of Linying's pepper plant may help farmers raise production by 15 percent. Moreover, by using automatic farming systems, farmers can be totally relieved from heavy labor activities and find another job, a way to make more money for their families.
As a payback, the company charges farmers 550 yuan ($77.66) per month for management fee.
Li Yuling, a local villager, said the cost was about the same compared with the cost on water, fertilizer, power and labor in the past. But she was pleased to see her plants grow better than last year and she found another job which earned her an extra 3,000 yuan per month.
But it wasn't easy at the beginning for local government to persuade farmers to accept the concept of smart farming, and make them willing to give out plants that would be managed by data, according to Guo Zhanfeng, deputy head of Linying city's bureau of agriculture and rural affairs.
Guo said many farmers were reluctant to embrace the idea because a majority are aged 50-60, and are slow with modern technologies. "But after talking with their sons and daughters many have changed the mind," Guo said.
To date, the county has introduced smart farming to over 108,000 mu local plants.
"It's also meaningful in the way how smart farming may change the future of agriculture. It can be a great alternative to labor work especially as fewer and fewer post 80- and 90- generations work in agriculture nowadays," said Han Peifeng, a senior agronomist with Linying city's bureau of agriculture and rural affairs.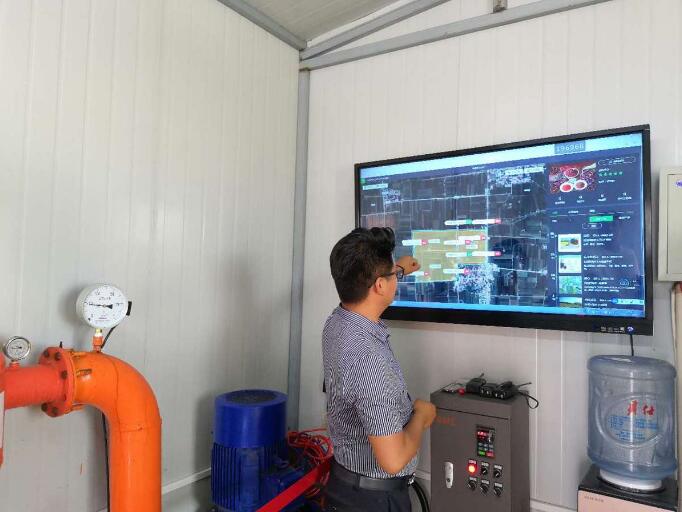 Wang Nuofei, CEO of Henan Yimin, reads the data. [ by Liu Yukun /China Daily]