release time:2020-06-15
Zhang Min, Chen Baocheng team jointly issued a paper, "trace nutrient synergist" can significantly increase the efficiency of controlled-release urea, rice yield increase by more than 10%.

Controlled Release Fertilizer (CRF) is an important way to improve the utilization rate of nitrogen fertilizer. Can Trace Nutrient synergist help to realize functionalization of CRF, further improve the utilization rate of nitrogen fertilizer and increase crop yield?
May 14, 2020, a long paper entitled "Paecilomyces variotii Extracts and Controlled-Release Urea Synergistically Increased Nitrogen Use Efficiency and Rice Yield" , co-authored by Professor Zhang Min's team and associate professor Chen Baocheng's team at the Shandong Agricultural University, was published in Acs Omega,The substance composition of the endophytic metabolites, ZhiNeng Cong (ZNC), and its synergistic effect with controlled-release urea are reported. The research results not only clearly defined the material composition of the endophytic metabolites, ZhiNeng Cong (ZNC), but also revealed the superimposed synergistic effect of ZNC and controlled-release urea on rice yield and nitrogen utilization.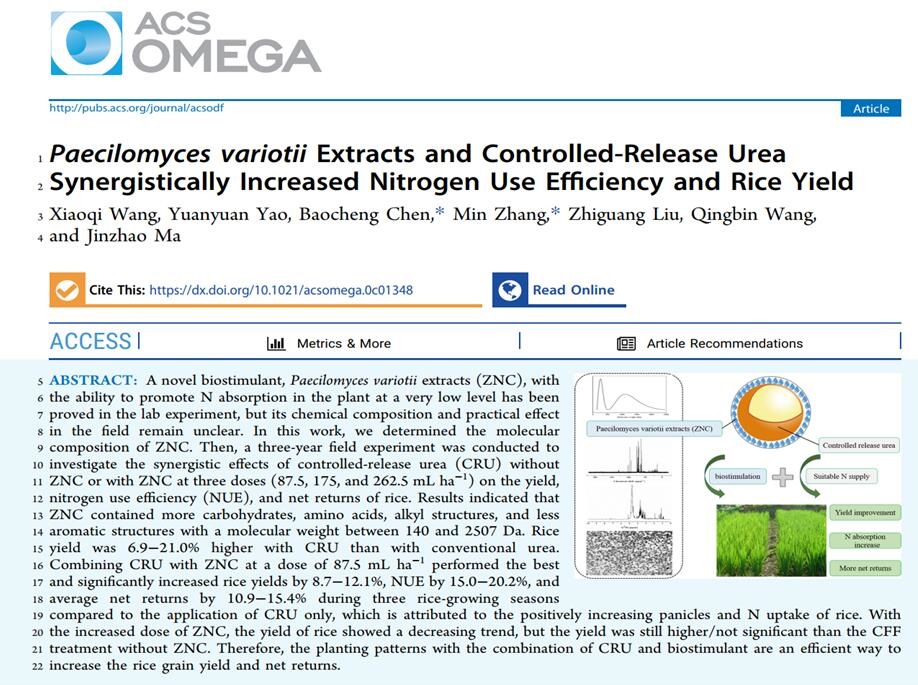 ——Interpretation of the article——
1. Trace Nutrient enhancers —— Secrets of substance composition and molecular weight.
ZhiNeng Cong (ZNC) is an original biological technology of Shandong. It is a secondary metabolites extract from endophytic fungal from the roots of wild plants, and is a new type of international biostimulant. This study determined the partial material composition of endophytic metabolites, that is, containing more carbohydrates, amino acids, alkyl structures, less aromatic structures, and molecular weights between 140-2507 Da.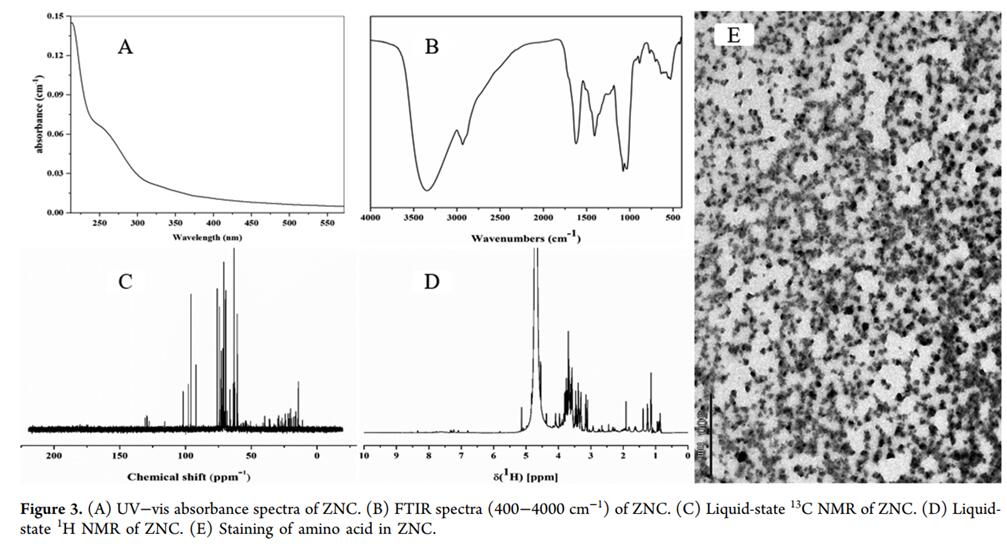 2. Trace amount of nutrient synergistic substances-ultra-high activity and ultra-low dosage can explode large energy.
In general, μg/mL-mg/mL is the recommended dose of biostimulants for a positive response.This study found that the recommended dose of ZNC was 1/50000 lower than chitosan. the best recommended amount was 87.5 ml ha-1 of controlled-release urea, which had the most obvious effect on increasing rice yield. It was found that ZNC co-controlled-release urea could not only increase rice yield, but also increase rice yield by 8.7-12.1% .
3. Trace nutrient enhancer —— highly effective for weight loss and effectiveness.
It was found that ZNC combined with controlled-release urea could significantly increase nitrogen use efficiency (15-20%) . At the same time, ZNC spraying on the surface of controlled-release urea can effectively increase the function of controlled-release urea and avoid the risk of crop yield reduction.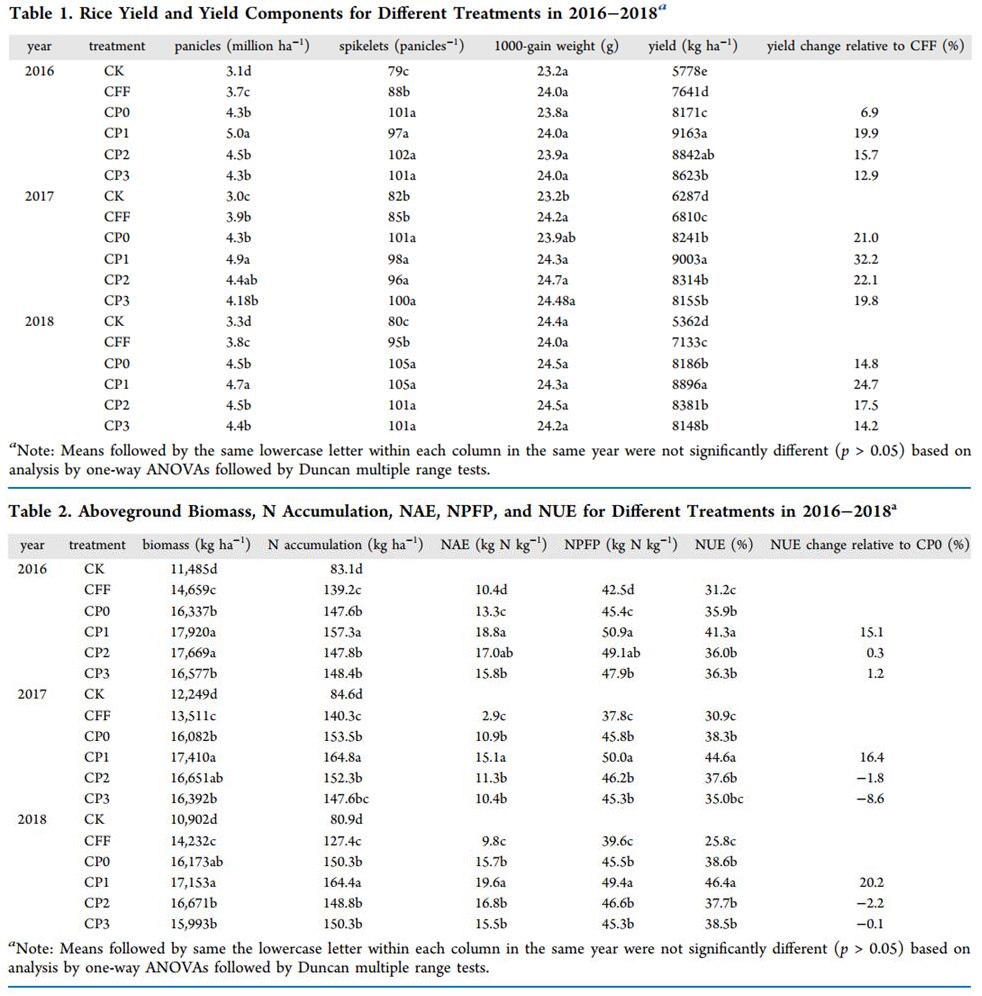 --Follow usque research--
Since the combination effect of ZNC and controlled-release urea in this study can improve nitrogen use efficiency (NUE) and crop yield, the next step is to study the effect of increasing crop yield and fertilizer use efficiency by applying ZNC after reducing nitrogen fertilizer, the researchers said, for the fertilizer industry transformation and upgrading, weight loss and efficiency to provide a new direction.
Mr. Liu, Haitao Tel : +86 156 1034 1616
E-mail: pbsw15610341616@163.com