release time:2021-09-08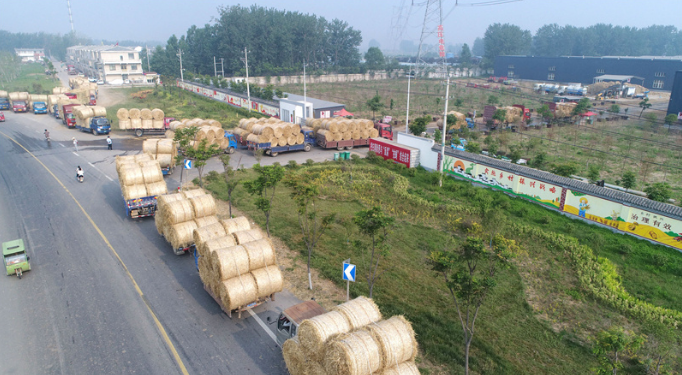 Key words of the passage: straw; agriculture; ecological circular
Excess straw used to pose a big headache for the town of Guanshan in Suining county, Jiangsu province, but locals are now selling the agricultural waste for money.
In the past, officials of the township's Sanlie village patrolled farmland every year to prevent farmers from burning straw, which seriously polluted the air. They also stopped farmers from throwing straw into brooks and ditches, which might cause water pollution.
Some farmers chose to let the straw decompose in the farmland, but germs in the straw can pollute the soil and harm crops. Even if the straw is not contaminated, a hectare of farmland can only decompose up to 1.5 metric tons of straw.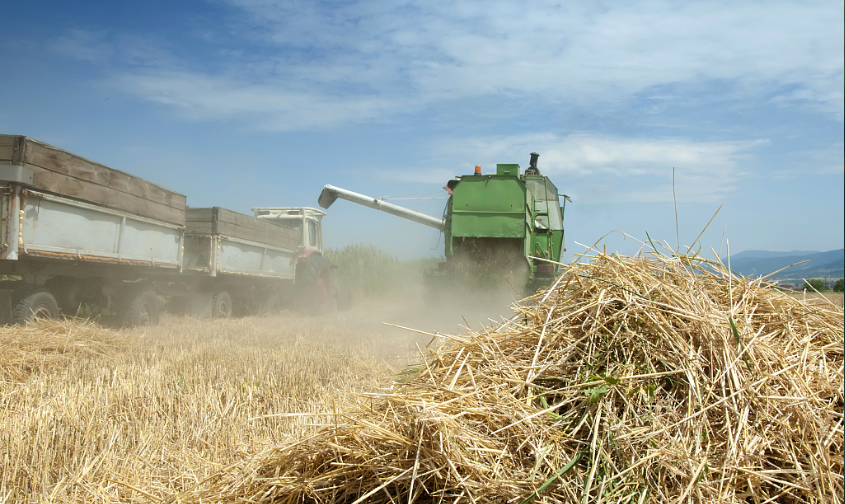 "Our village has 430 hectares of farmland and produces 1,700 metric tons of wheat straw a year," said Ge Xingfei, deputy head of Sanlie village. "We now sell the straw and hire villagers to guard it."
Straw has not only been used to feed cattle, generate electricity and produce methane, but has also been turned into nutritious organic material for growing mushrooms.
Ge said a mushroom company that can consume 60,000 metric tons of straw and 60,000 tons of chicken manure has been invited to invest in the village.
"The Zhongyou Xinghe Mushroom company buys the straw at 500 yuan ($77) a ton, and the local government gives a subsidy of 80 yuan a ton," Ge said. "Apart from delivery and transportation costs, we can earn 280 yuan by selling 1 ton of straw."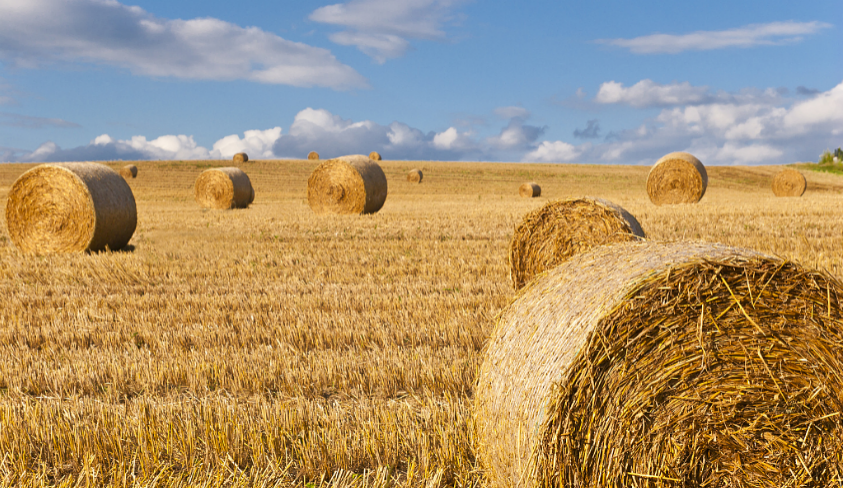 Guanshan is now home to nearly 20 companies that, between them, sell about 15,000 tons of nutrient-rich soil made from 30,000 tons of mushroom residue.
The remaining 90,000 tons of residue are used as raw material for producing organic fertilizer, the Suining county information office said.
An important agricultural county in Xuzhou, Suining cultivates crops on more than 147,000 hectares of land, producing more than 1 million tons of wheat and paddy straw every year.
The county now has nearly 800 straw agents and 48 social organizations specialized in straw storage and utilization, 11 of which can make use of more than 10,000 tons of straw.
It has established 37 methane production centers, which can bring in revenue of 130 million yuan a year. The methane they produce can meet the demand of 50,000 households.
"Ecological circular agriculture has become a new engine for developing rural areas," said Su Wei, Party secretary of Suining county. "Suining has changed from a polluted smoggy area to a scenic county with numerous green trees and blue sky.
"The county will continue to balance the development of the economy and ecology for both the companies and local residents, and will strive to develop ecological agriculture for a better future."
Source: CHINADAILY