release time:2023-02-17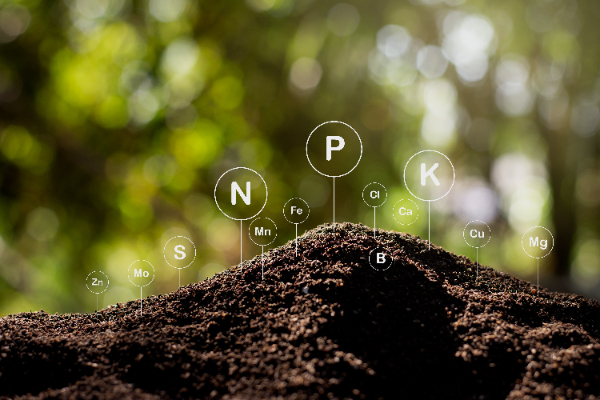 The Phosphate fertilizer market report suggests that the global market is taking a turn as new organic movements are pushing farmers and the agricultural industry to opt for new methods. The agricultural strategy has included more organic content more than ever, according to a Future Market Insights analyst.
The phosphate fertilizers market is expected to observe growth at a CAGR of 5.5% and touch valuation of US$105.27 billion by 2032, while it holds a revenue of US$65.02 billion in 2022.
Phosphate fertilizer helps the growth and development of the whole plant, including the ripening of seed and fruit. Demand for phosphate fertilizer is attributed to factors like the shift from traditional fertilizers to smart fertilizers.
Agriculture producers that use fertilizers on various grains to enhance their quality and promote root growth are fuelling the sales of phosphate fertilizer in new markets.
Other factors that trigger the sales of phosphate fertilizer are the rise of new farming and irrigation technologies. Such new approaches have become popular due to the decline in global crop production, as a result of the changing climate and poor soil quality. This has pushed the sales of phosphate fertilizer.
Key takeaways from the market study
According to the phosphate fertilizer market analysis for the years 2022 to 2032, monoammonium phosphate is dominating the product segment and holds more than 31.0% of the share. This is attributed to the low costs of MAP and the high level of phosphorus content in it, increasing the demand for phosphate fertilizers.
The cereal & grains segment holds 46% of the global revenue in the phosphate fertilizer market, owing to the growth of population, demanding more and more crop production for cereal and grains, and allowing the sales of phosphate fertilize to thrive.
The Asia Pacific region holds the biggest share in the global phosphate fertilizer market, at over 61%.
Competitive landscape
Key manufacturers of phosphate fertilizers are emphasising research and development to offer better, and more organic product. Key players are working together and developing new product lines to enter unapproached market places. New market players are also expanding the research and development chains to make products more effective and soil friendly, fuelling the demand for phosphate fertilizers.
Agrium and PotashCorp came together to combine their talent and best practices to build a new company Nutrien Ltd. that is stronger and better equipped to create value for all their stakeholders, fuelling the sales of phosphate fertilizers.
The Proagro Group of companies are expanding the production of feed phosphates and fertilizers by a forecast rate of 25%, accounting for 11.7 million t of the product by 2025.
Recently, The OCP Group introduced plans to develop green ammonia as sustainable raw material for use in fertilizer production, pushing the demand for phosphate fertilizers.
Source: World Fertilizer