release time:2023-02-27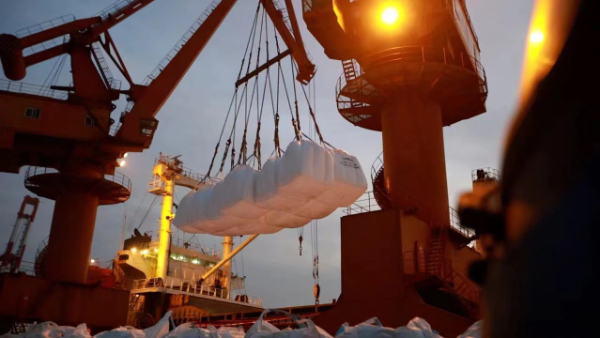 What will be the supply and demand trend of international nitrogen fertilizer market in 2023?
Let's look at the prediction brought back from the " China Spring 2023 Nitrogen Fertilizer Market Situation Analysis Conference". ---Reported by China Agricultural Means Media
Nitrogen Supply: Global nitrogen fertilizer production has declined since 2021 due to unusual weather and energy supply constraints in some regions. According to the International Fertilizer Association (IFA), global urea production reached 179.8 million tons in 2021, down 0.9 percent from the previous year. High prices in 2022 boosted nitrogen production, which recovered in some countries. According to incomplete statistics of IFA, the average increase of urea production in major urea producing countries from January to September 2022 was about 6.6%, including Russia (+14.4%), North America (+4.9%), India (+14.4%) and West Asia (+7.4%). Ukraine, affected by the war, saw its production decrease amplitude by 78%. The IFA released a report showing that global urea production in 2022 increased by around 2% year-on-year. Since the conflict between Russia and Ukraine, countries have been trying to meet their own supply, and some countries have reduced their export volume due to reduced logistics efficiency caused by war and epidemic.
According to IFA incomplete statistics, from January to September in 2022, urea exports of major countries decreased by 5.8%, among which Ukraine's urea exports decreased by 840,000 tons, down by 93.9%; North American urea exports decreased by 250,000 tons, down by 34%; Egypt's exports fell by 350,000 tons, down by 10.1 percent. As a key export region, urea exports from West Asia increased by 1.62 million tons, an increase of 11.7%. It is worth noting that Russia's urea exports from January to September 2022 were 5.81 million tons, an increase of 560,000 tons and increased by10.7%.It indicates that the European and American sanctions did not make Russia's urea exports decline, but only changed the flow of trade.
Recently, China Nitrogen Fertilizer Industry Association held 2023 Spring Nitrogen Fertilizer Market Analysis Meeting. Global new Nitrogen Fertilizer Capacity will be lower in 2023. According to CRU statistics, foreign urea production capacity will be increased by 1.64 million tons in 2023, including 720,000 tons in Russia, 540,000 tons in Turkey and 380,000 tons in Egypt.
Nitrogen Demand: the shortage of fertilizer supply and high fertilizer prices have dampened fertilizer consumption, according to the IFA report. In 2022, global fertilizer consumption dropped by about 5% to 18.8 billion tons, returning to the fertilizer level of 2018. In 2022, global nitrogen fertilizer consumption declined by about 4%. As supply has risen and demand has fallen, the global squeeze on nitrogen fertilizer has eased and prices have fallen back to pre-Ukrainian levels. According to foreign media reports, the recent international urea price FOB is 300~400 USD/ton. The price varies according to the region and the size of the product particle.
According to the meeting, it is expected that in 2023, with the international price of nitrogen fertilizer falling, the cost performance of nitrogen fertilizer will be significantly improved, which will stimulate the demand for nitrogen fertilizer to a certain extent. The IFA report suggests that global fertilizer consumption will recover by around 3% to 194 million tonnes of nutrients (+ 5.9 million tonnes) in 2023, bringing consumption back to just above 2019 fertilizer levels, while global fertilizer consumption is expected to grow by 2% in 2023.